DIGIT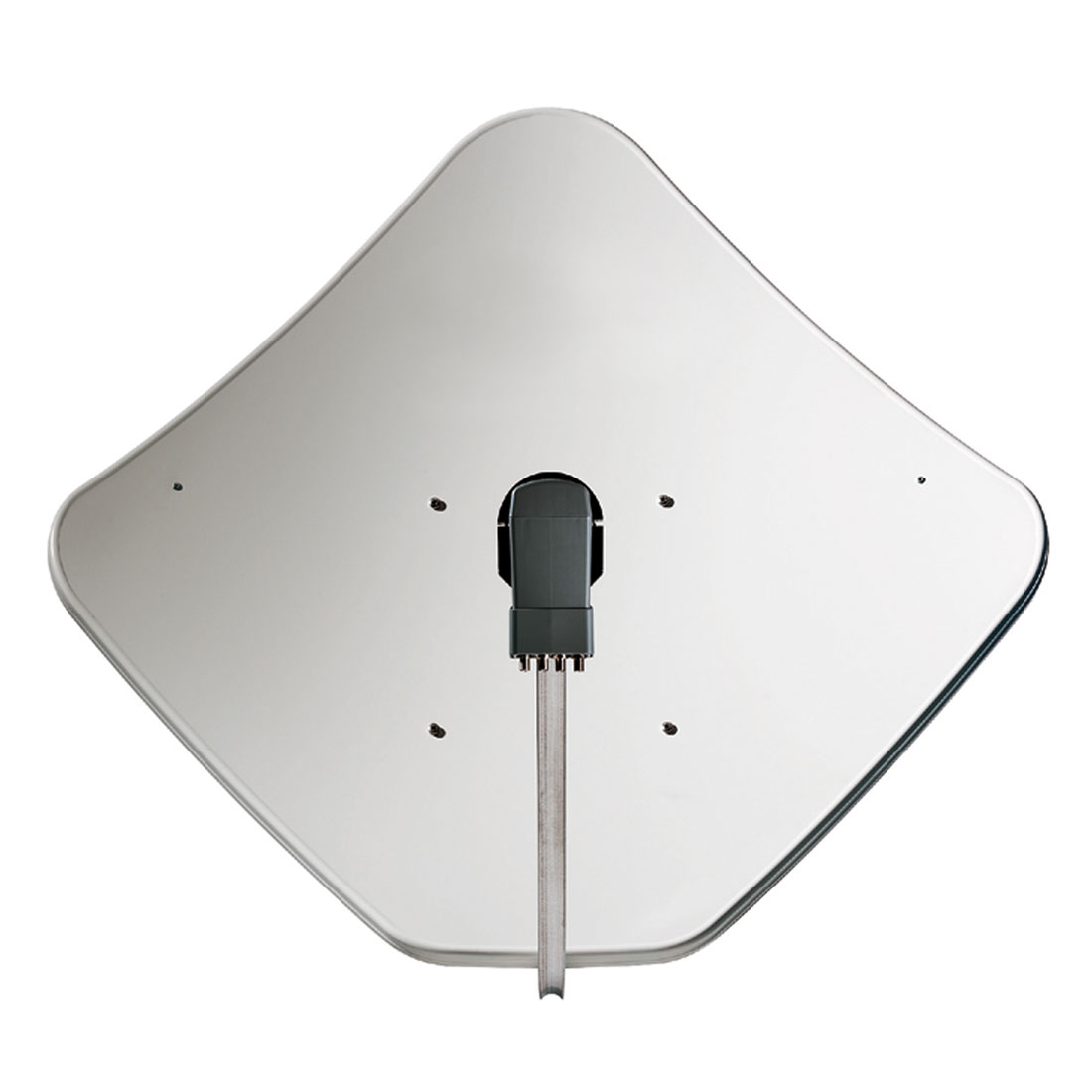 Code 211101
Penta DIGIT
Aluminium offset white dish with 68 cm equivalent diameter. Single packaging.
Technical chars
Steel disc holder with Aluminium/Zinc treatment.
Aluminium reflectors are best suited for installation in harsh climatic environments.
Double-focus mount available on all models.
Single pack models all have a mounting kit ZNCDGT included, for multi pack models the bracket must be ordered separately (ZNCDGTX10 cod. 211110).
Highest reception quality for all high definition programmes.
High efficiency and excellent isolation from cross polarisation.
Available in aluminium or steel in white, grey and brick red colours.
Fracarro patent.
DIGIT
Frequency range
MHz
10700-12750
Dimensions
cm
62.4 x 62.4
Offset angle
°
22.3
Efficiency
%
≥ 70
Gain 10.95GHz
dB
36.5
Cross polarization
dB
˃37
Side beam
dB
˂-32
Noise temperature
°K
40
Fornt back ratio
dB
0.7
Beam width (3dB)
°
3
LNB Clamp
mm
23-28; 40; 60
Elevation angle
°
≤ 60
Mast clamp
mm
35-80
Bracket material
Steel - aluminium/zinc treated
Diameter
cm
68
Material
Aluminum
Color
White
Dual feed
DFPDIGIT cod. 211003
Mounting kit
ZNCDGT included
Dimensions and packaging
Pcs
1
EAN code
8016978000296
Packaging dimensions
mm
130x880x670
Packaging weight
Kg
5.8