TV and DATA Solutions
over Fibre, Coaxial and LAN infrastructure
Fracarro designs and manufactures solutions for reception and distribution of audio video and data signals. Long experience and constant innovation allows Fracarro to propose integrated solutions for smart buildings and homes. Fracarro commitment has always been to guarantee highest possible quality, with a particular focus to services designed specifically for players of the sector.

Mixed system, fibre optic and coaxial
Motor ship Zeus Palace: this fast ship has chosen Fracarro to offer its guests an excellent service also as regards the reception of television programs.
Thanks to a special programming of the D-Matrix head-ends, in addition to the Italian and foreign channels, it was possible to distribute the safety program for navigation.

Tailored television services
Isamar Holiday Village: In front of the sea, a 700 houses village spread within a 30-hectare park with impeccable services included television. Fracarro has developed the reception and distribution system for satellite and digital terrestrial signals with fiber optic technology, connecting the housing units and the common areas. Every service is customizable, based on customer requests.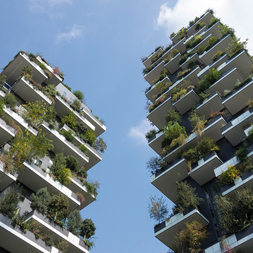 Optical and coaxial fiber plant
Bosco Verticale: Winner of the "International Highrise Award" 2014 as the most beautiful and innovative skyscraper in the world, Bosco Verticale is equipped with a SAT TV signal distribution system built entirely by Fracarro. The system consists of a programmable cluster headend and a modular K series head for digital terrestrial remodeling of 2 satellite transponders. The plant was built using mixed optical and coaxial technology.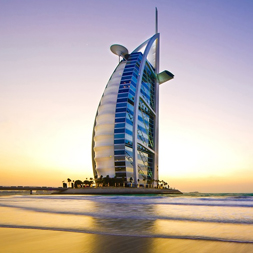 TV-SAT system with Head Line
Burj Al Arab: One of the most luxurious hotels in the world is equipped with Fracarro technology for the distribution of television services to guests. This splendid 5-star, 321 meters high, uses a Head Line headend for the distribution of satellite signals reconverting them in terrestrial digital, and distribute them coaxially through a multiswitch structure, SWI 85XX series.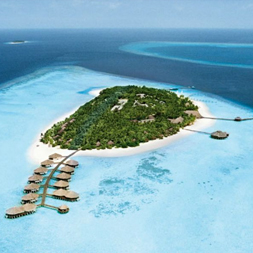 Optical Fibre TV SAT system.
Kihaad Village: The beautiful resort located in the Baa Atoll, welcomes its guests with a range of excellent services including a wide selection of satellite television programs. The Fracarro solution provided fiber optic cabling, thanks to which the signals were distributed over the large areas of the village without the need for amplification and without any problem of signal degradation, often caused by ocean salt.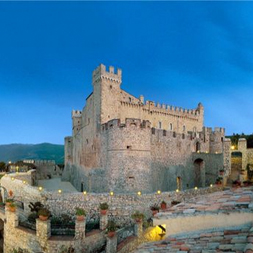 TV SAT + Pay TV system
Castello Orsini: This majestic historical structure, now an elegant 5-star hotel, thanks to the Fracarro solutions, has been equipped with the latest advanced technology for the distribution of satellite and digital terrestrial television services. All areas of the caste have been served using the centralized system, through a single fiber optic ring, allowing the distribution of services without masonry works.
INNOVATION AND TECHNOLOGY
Prestigious buildings all over the world take advantage of the Fracarro solutions for audio video data signals distribution and for the anti intrusion protection. With a complete range of reception antennas, dishes, headends, amplification and distribution devices, Fracarro provides connections to the world's leading broadcasters such as SKY, Canal PLUS, Mediaset and Astra, through satellite services from Hispasat, Turksat, Eutelsat and Intelsat.
Our ultra-light fiber optic digital systems are the most innovative solutions for smart buildings. Security solutions offer remote management possibilities through dedicated applications developed by the internal research and development department.
With the guarantee of a design support and after-sales assistance recognized by customers over the years.
CUSTOMER CARE
Contact the customer care service
for commercial information:
fax +39 0423 736221
ASK FOR INFORMATION
For general information contact
fax +39 0423 736220
TECHNICAL ASSISTANCE
Contact the support service for technical information