SIGMA V2 HD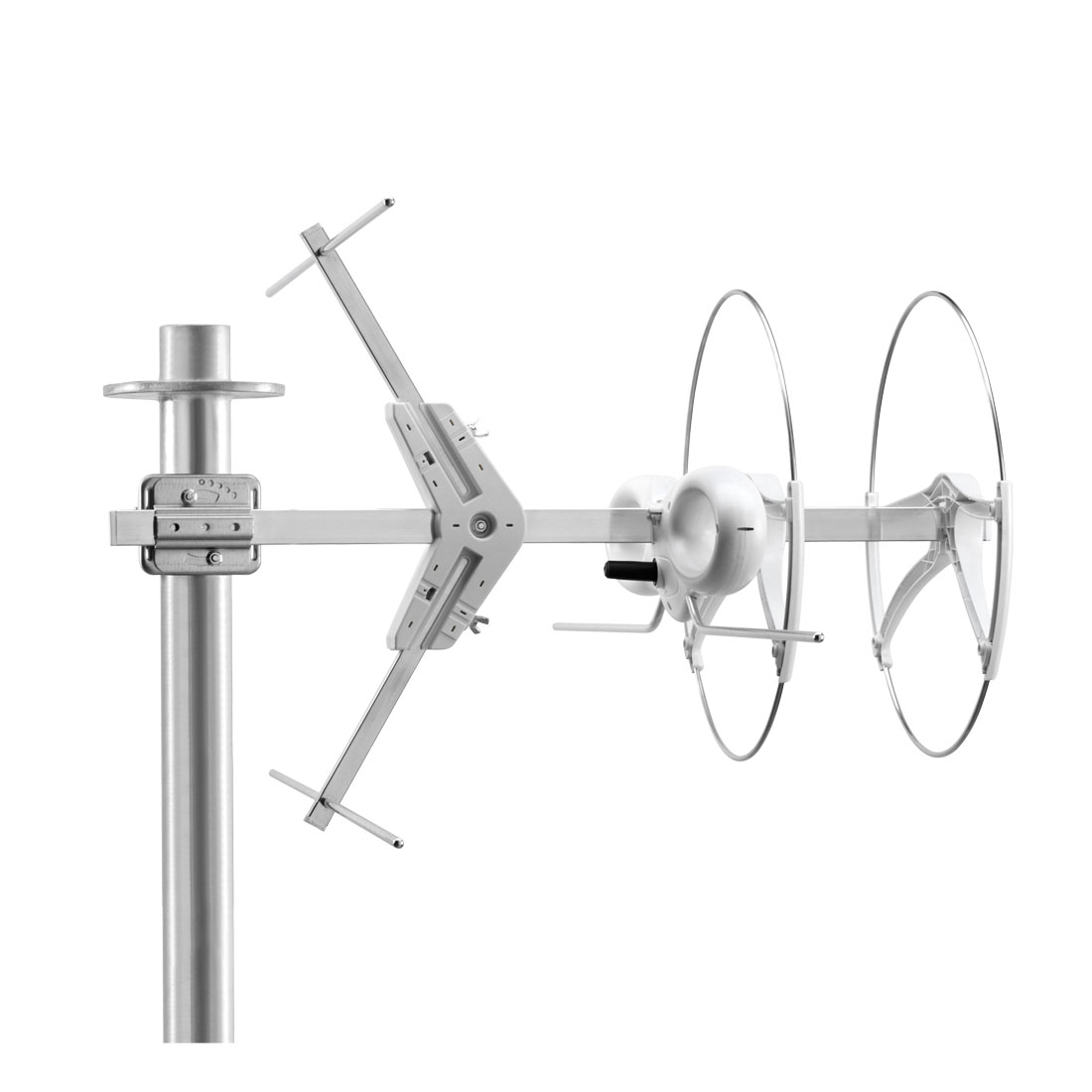 Code 213203
SIGMA Series
Loop Yagi band III aerial complete with F connector. No tool needs for mounting thanks to its quick coupling radiator, reflector and director elements. Exclusive design patented by Fracarro.
Technical chars
Equipped with two special circular directing elements and a curtain reflector for high electrical performance while maintaining a short length.
Radiator dipole and quick-connect elements on a slide already present on the cradle; assembly is completed without the need for any tools.
ExclusiveSigma design patented by Fracarro.
SIGMA V2 HD
Code
213203
Elements
2
Band
3
Channel
E5-E12
Bandwidth
MHz
174-230
Gain
dBi
11.5
Front/Back ratio
dB
25
Return loss
dB
-12
Beam width (3dB)
°
±25
Wind load 120Km/h 729N/m²
Kg (N)
10 (98.1)
Connector
F
Impedence
Ohm
75
Max mast diameter
mm
60
Dimensions
cm
76 x 100
Accessories
Horizontal polarization
Included
Horizontal polarization tilt adjustment
Included
Vertical polarization
Included
Vertical polarization tilt adjustment
Included
Auxiliary boom
N.P.
Dimensions and packaging
Pcs
10
EAN code
8016978087211
Multiple EAN
8016978087396
Packaging dimensions
mm
1140x765x465
Packaging weight
Kg
27.6
Unit weight
Kg
2.76
Total weight
Kg
2.76