SWA5122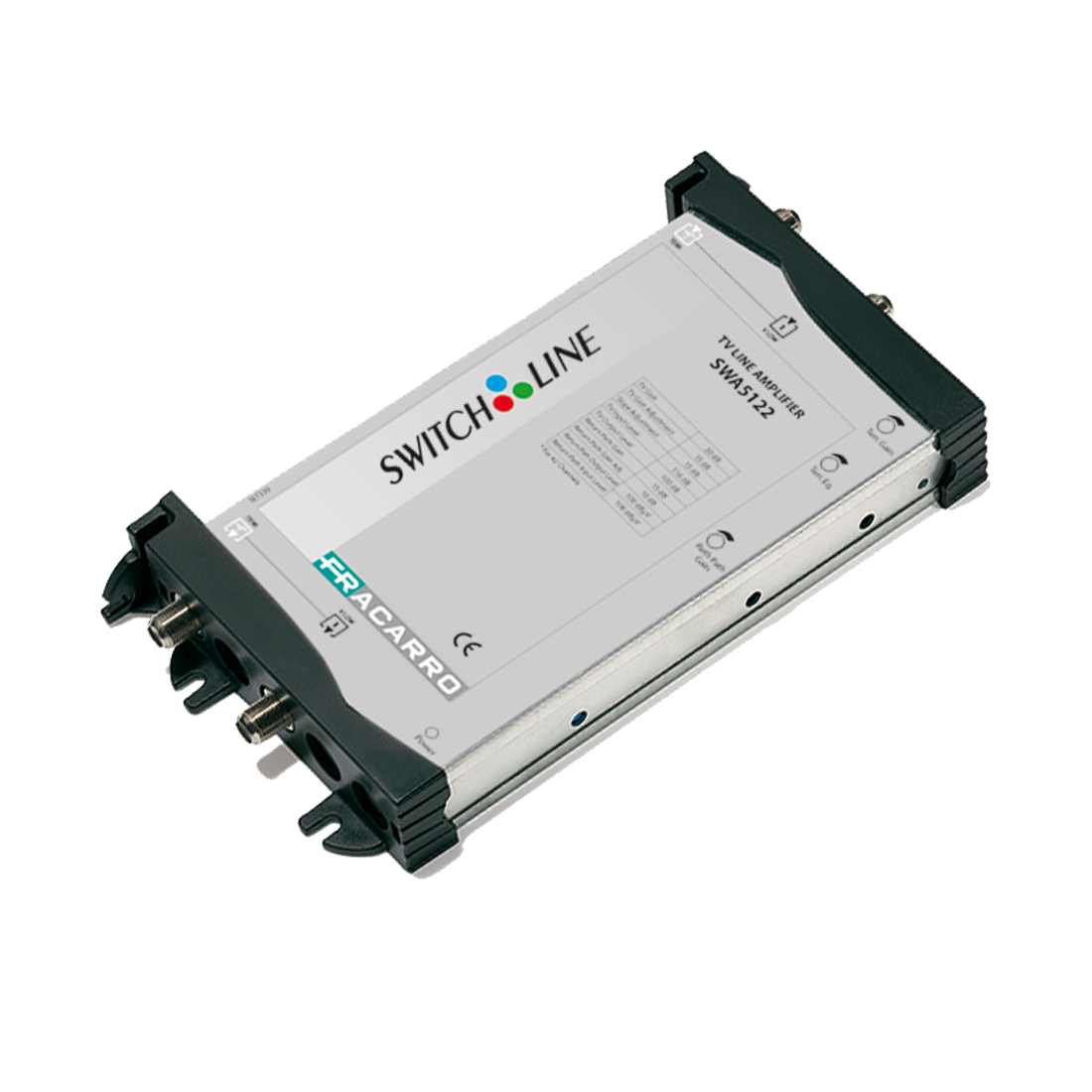 Code 271035
5 Inputs
Line amplifier with 2 inputs (1 Satellite and 1 TV).
Technical chars
High TV amplification.
Gain and slopeadjustment for TV input.
Gain adjustment for return channel.
High TV output level.
Remote powered via the Satellite line.
Ideal for medium to large installations or where there are long distances between multiswitches.
Easy to install thanks to standard input colouring.
SWA5122
Code
271035
Inputs
1 SAT, 1 TV
Outputs
1 SAT, 1 TV
SAT
Bandwidth
MHz
950-2150
Gain
dB
-1
TV
TV bandwidth
MHz

5-862

Gain (Active)
dB
30
Gain adjustment
dB
15
TV tilt adjustment
dB
15
Max Output level
dBµV
116
Return path
Bandwidth
MHz

5-65

Gain
dB
15
Gain adjustment
dB
10
RC max output level
dBµV
106
Consumption
Power supply voltage
V
14-30 (on SAT line)
Absorption
mA

400 @14V

Features
Working temperature
°C
From -10 to +55
Dimensions and packaging
Pcs
1
EAN code
8016978065370
Packaging dimensions
mm
215x125x35
Product dimensions
mm
198x108x30
Packaging weight
Kg
0.45