TAPS816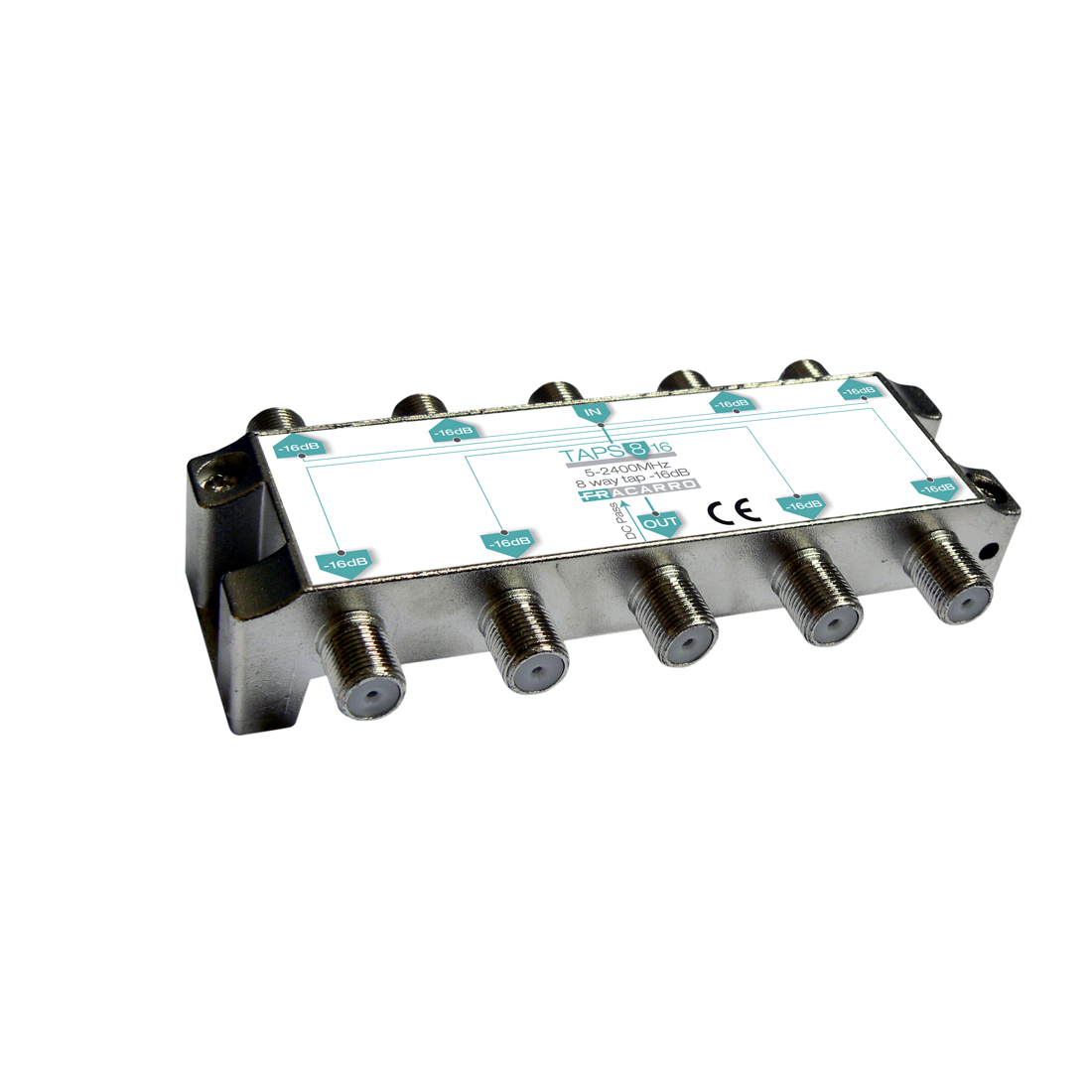 Code 287321
SPTR e TAP
8-output "top-down" horizontal tap with 16dB attenuation and F connector for TV and Satellite band (5-2400MHz).
Technical chars
The elegant and compact design allows installation in any junction box.
The die-cast zinc products in this series ensure high performance, with very low insertion losses even at SAT frequencies and high isolation between outputs.
Prepared for earth connection and wall mounting.
DC is allowed to pass between the through output and input.
TAPS816
Code
287321
Taps
8
Insertion loss
RC 5-40MHz
dB
4.5
TV 47-862MHz
dB
5
SAT 950-1750MHz
dB
5.5
SAT 1750-2150MHz
dB
5.5
SAT 2150-2400MHz
dB
7
Tap loss
RC 5-40MHz
dB
16
TV 47-862MHz
dB
16
SAT 950-1750MHz
dB
16
SAT 1750-2150MHz
dB
16
SAT 2150-2400MHz
dB
16
Outputs Isolation
RC 5-40MHz
dB
23
TV 47-862MHz
dB
23
SAT 950-1750MHz
dB
22
SAT 1750-2150MHz
dB
21
SAT 2150-2400MHz
dB
20
Features
Tap loss
dB
16
Dimensions and packaging
Pcs
1
EAN code
8016978095032
Packaging dimensions
mm
126x64x27
Product dimensions
mm
126x64x27
Packaging weight
Kg
0.15