PSU1430F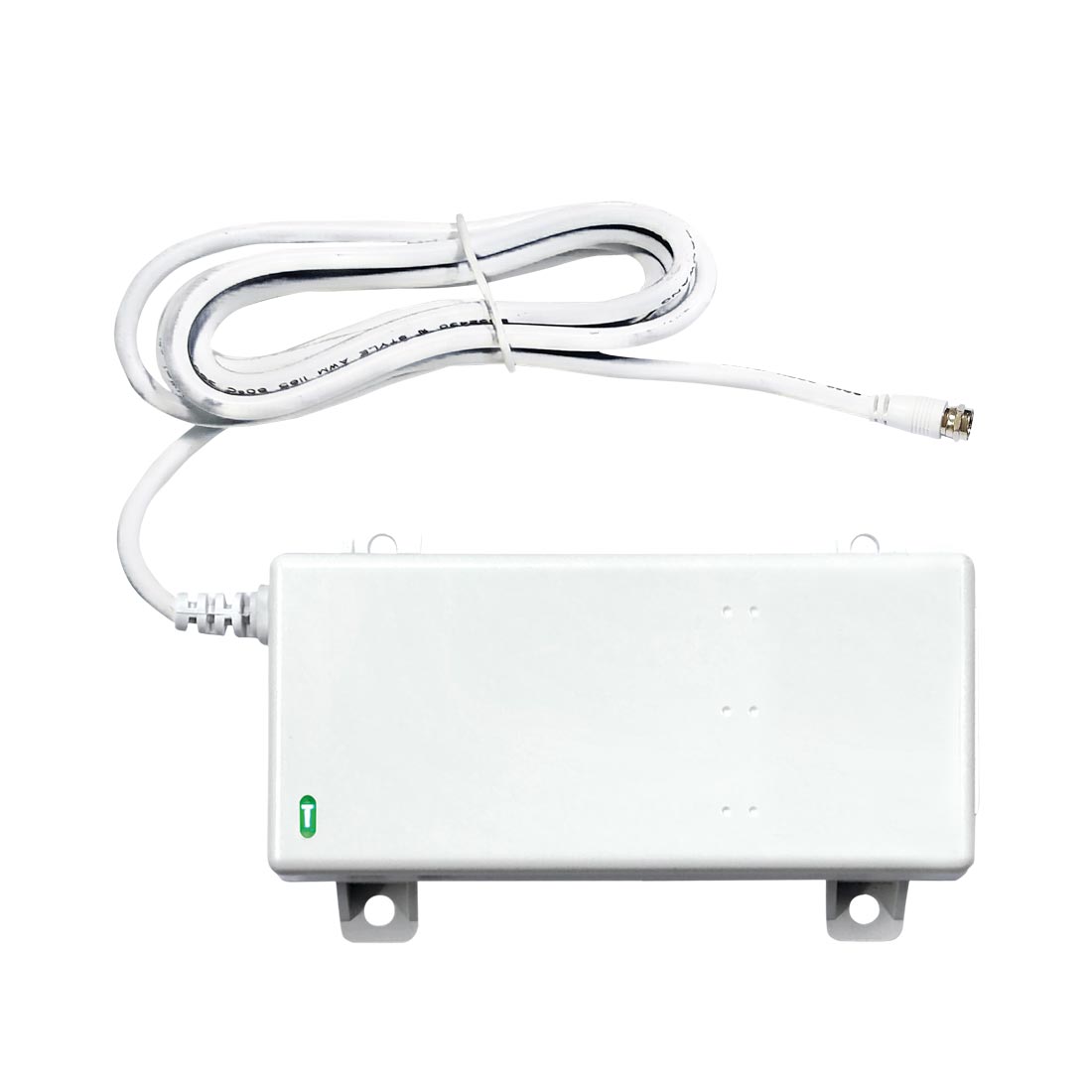 Code 287614
F Connector
Power supply 14V 3.0A with male F connector and European plug.
Technical chars
With the INSDC3A inserter it is possible to power the upstream system by sending the voltage downwards; the current flow between the multiswitch ports also allows the LNBs to be powered in this way.
Removable powerplug.
With the PC8338 adapter it is possible to convert the European plug to an English plug.
Insulation class II.
Compact dimensions.
PSU1430F
Code
287614
Power supply voltage
Vac/Hz
220-240 / 50–60
Mains plug
Eu
Isolation class
II
Output voltage
V
14
Max current
mA
3000
Connector
F
Polarity
Inner positive, outer negative
Features
Working temperature
°C
From -10 to +50
Dimensions and packaging
Pcs
1
EAN code
8016978106066
Packaging dimensions
mm
146x78x68
Product dimensions
mm
120x72x35
Packaging weight
Kg
0.343