New Optical Passive Receivers OPT-PDM
Fracarro radically innovates FTTH (Fiber To The Home) systems with the new range of miniaturized OPT PDM receivers, which allows the creation
of efficient TV SAT distribution systems in optical fibre, even in small or medium buildings.
Optical Fibre to each socket
The solution was designed by Fracarro's R&D department aiming to bring the fiber optic signal to all the sockets in the home, moving it directly from the apartment distribution panel (QDSA), without using the traditional optical receivers.
In this way, even the smallest systems, such as single houses or multi-family houses, can use all the advantages of optical fiber, with the guarantee of a flexible system, ready for future technological evolutions, free from interference and electromagnetic disturbances and capable of manage the signal with the highest quality.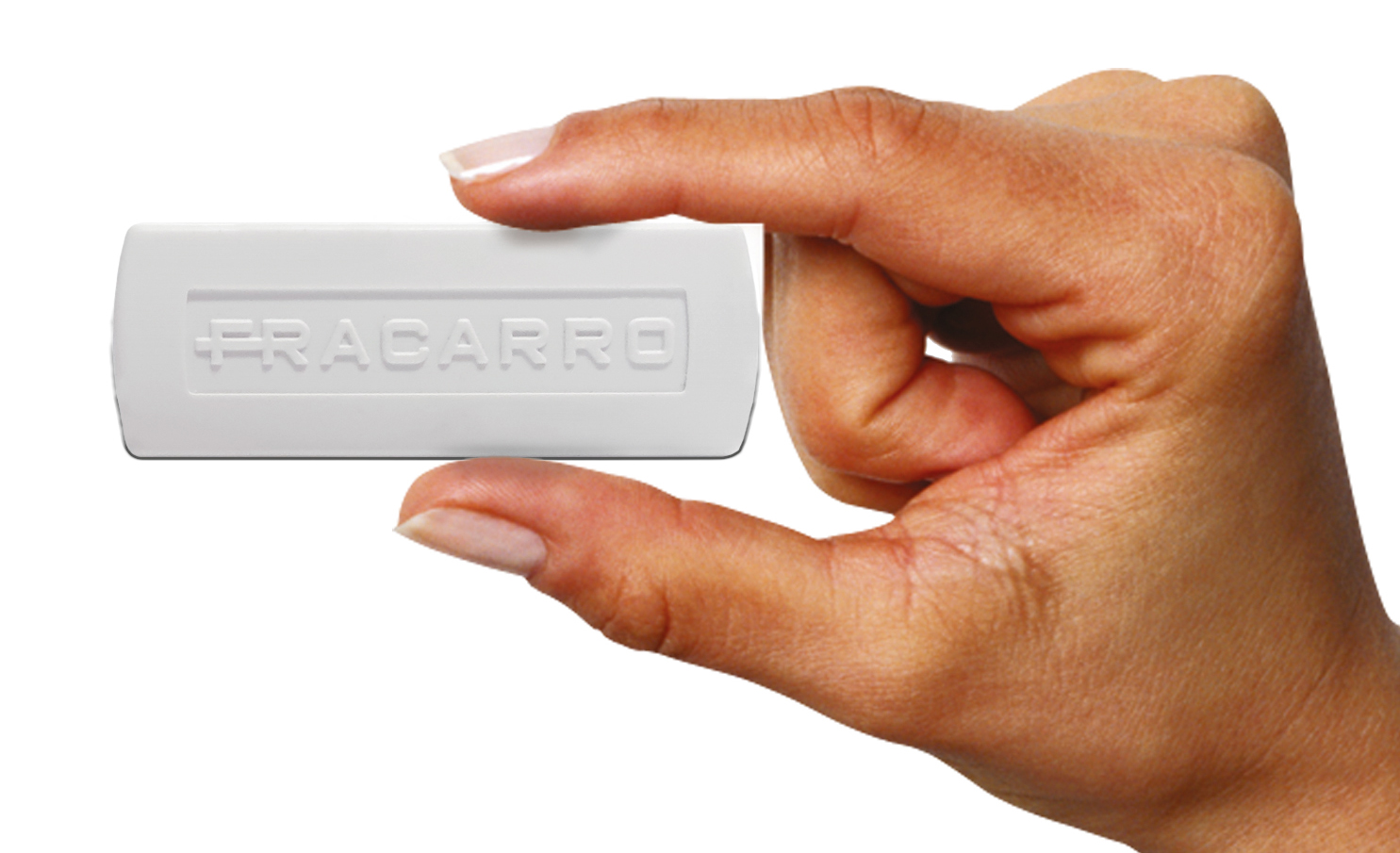 Such small, so efficient
Despite their small-form factor, OPT-PDM series are full band passive optical receivers, capable of distributing TV and Satellites signals (IF-IF), managing up to 8 sockets for each connected optical transmitter.
No power supply needed, thanks to their small dimensions they can be easely installed even in the smallest spaces, without any constraints. They also doesn't have dissipated power, and contribute to saving energy from the system.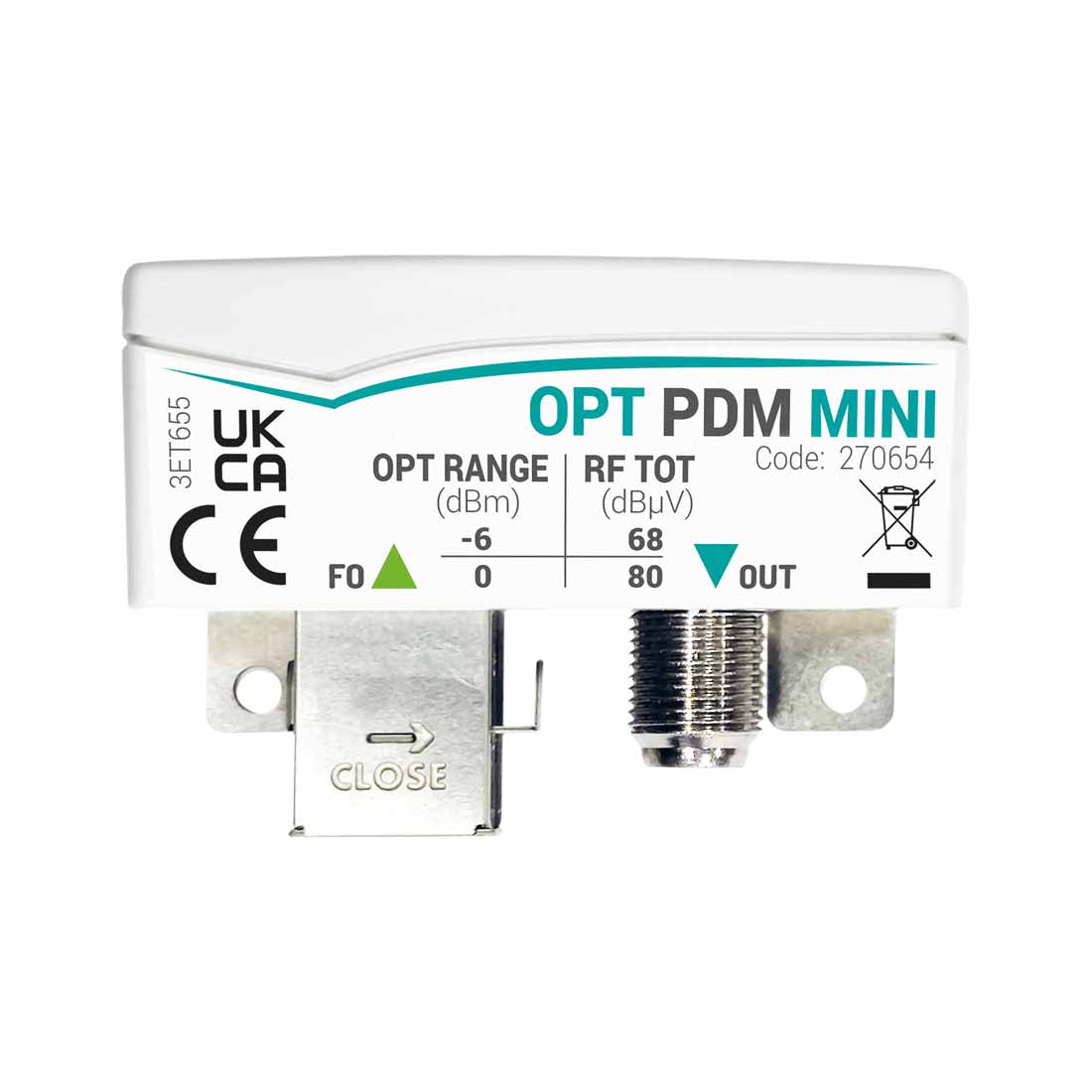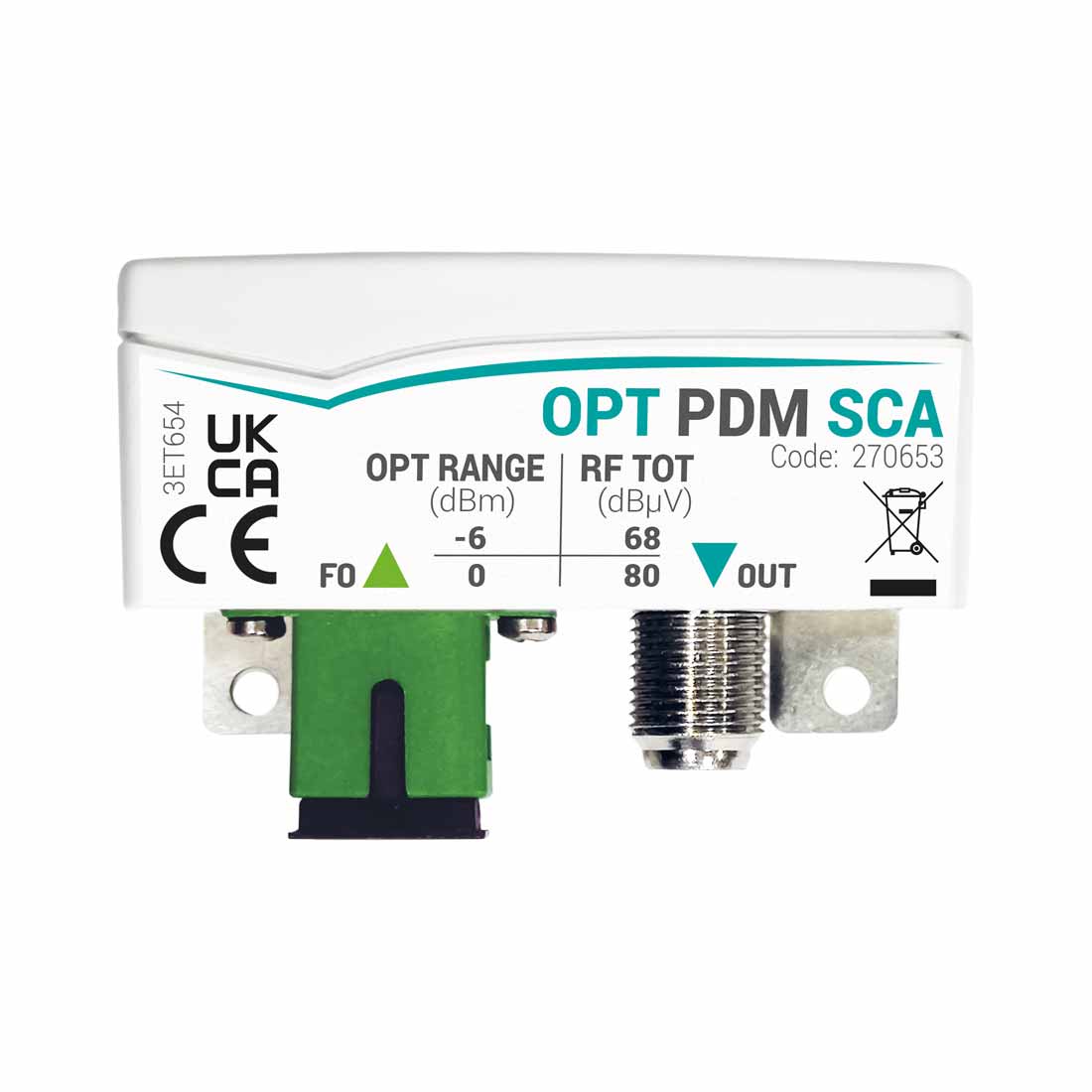 Double usage mode
Optical receivers OPT PDM can be used in two different way, depending on the system structure.
Wall-mounted box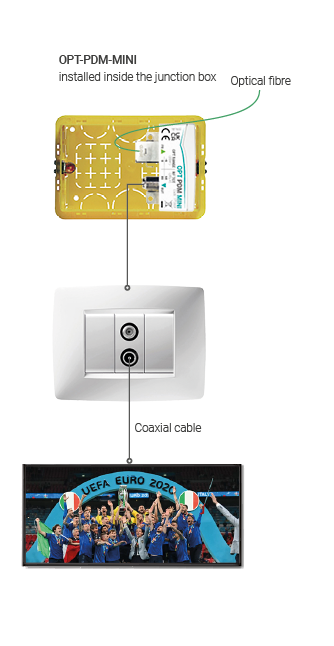 With installation inside the wall-mounted box, the optical fiber arriving from the apartment distribution panel will be connected directly to the optical receiver; the signal will then be transformed into electrical so that it can be used through the coaxial connector of the socket.
Back to the TV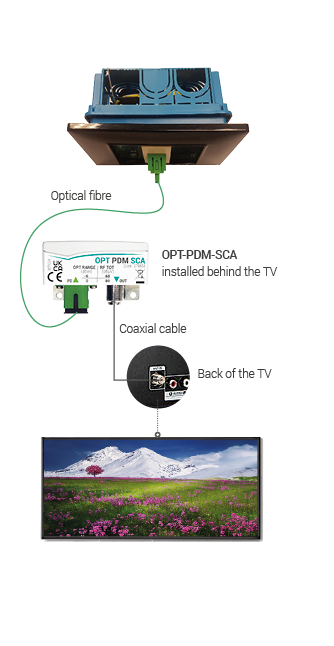 If the system is made entirely of optical fiber, the OPT PDM receiver can be installed externally, near the television, connected from the domestic socket with an optical SC / APC patch cord to it, and then to the television with a coaxial cable. This application has the advantage of being very flexible because, thanks to the small-form optical receiver, the television set can be connected to any optical socket in the home.
The passive receivers OPT PDM works thanks to a photodiode which can activate electrical signals even without power supply. The receiver is able to convert light signals generated by the optical transmitter, into electric signal; this feature is garanteed even with variations in frequencies, with an interesting peculiarity: usually diodes allow to manage only TV band, but thanks to Fracarro's technicians researches, it is possible to manage also the entire IF-IF satellite band.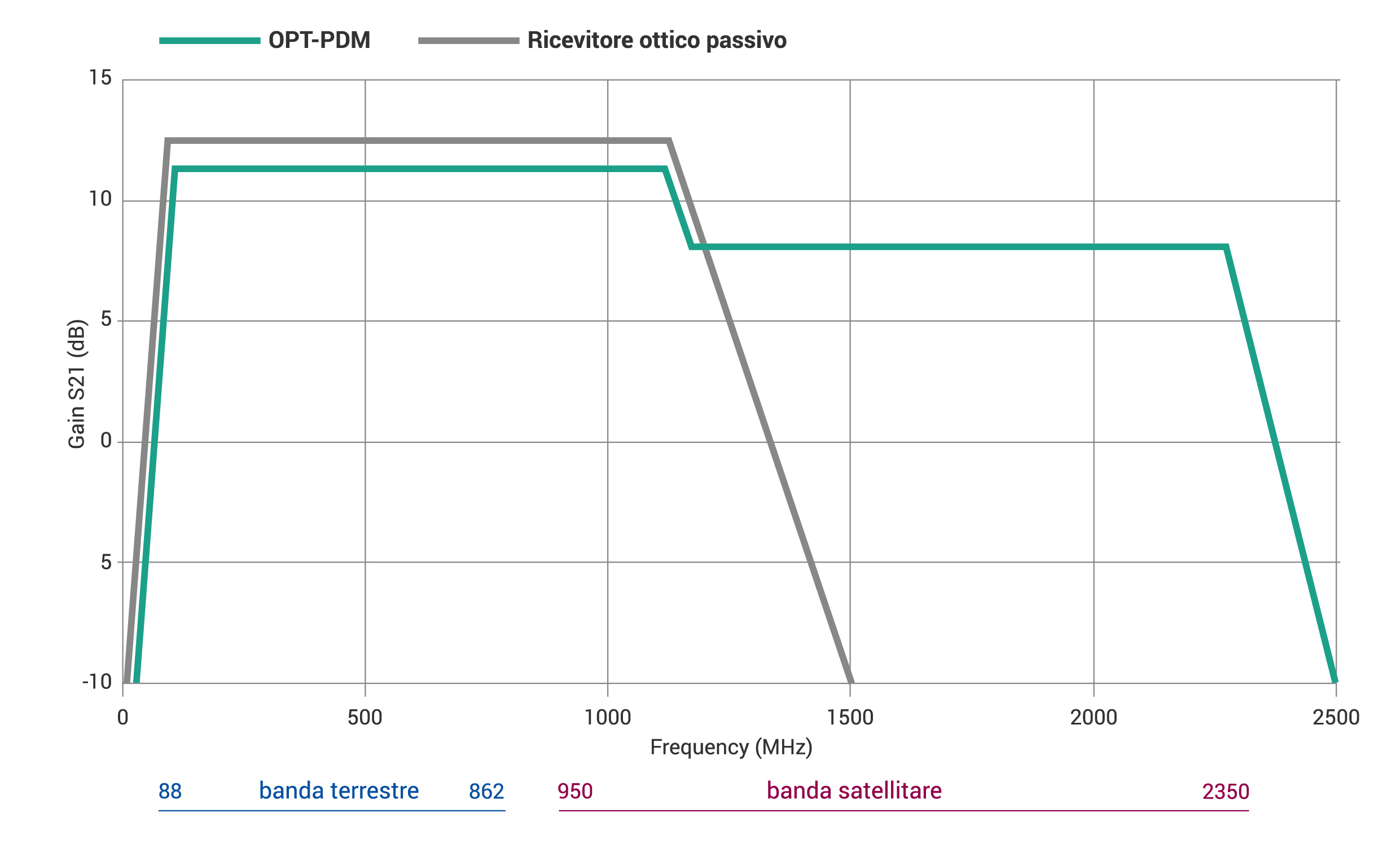 OPTICAL FIBER ADVANTAGES
Flexible system open ready to future technologic evolutions
LTE free: 5G interference free
Electromagnetic pollution reduction
Long life of the system FO vs COAX
Lightning-proof: Optical fiber systems protect TV from electrostatic discharges
Flexibility in renewing your system: the optical fiber can also be installed in boxes where there is an alternating 220V power supply
WHY OUR OPT-PDM RECEIVERS
Reducted mechanic dimensions: 55x18x38mm
Lite weight
No power supply needed on a passive receiver
FULL BAND: TV and SAT (IF-IF) signal distribution
Signal allways perfectly equalized