PENTA85G-A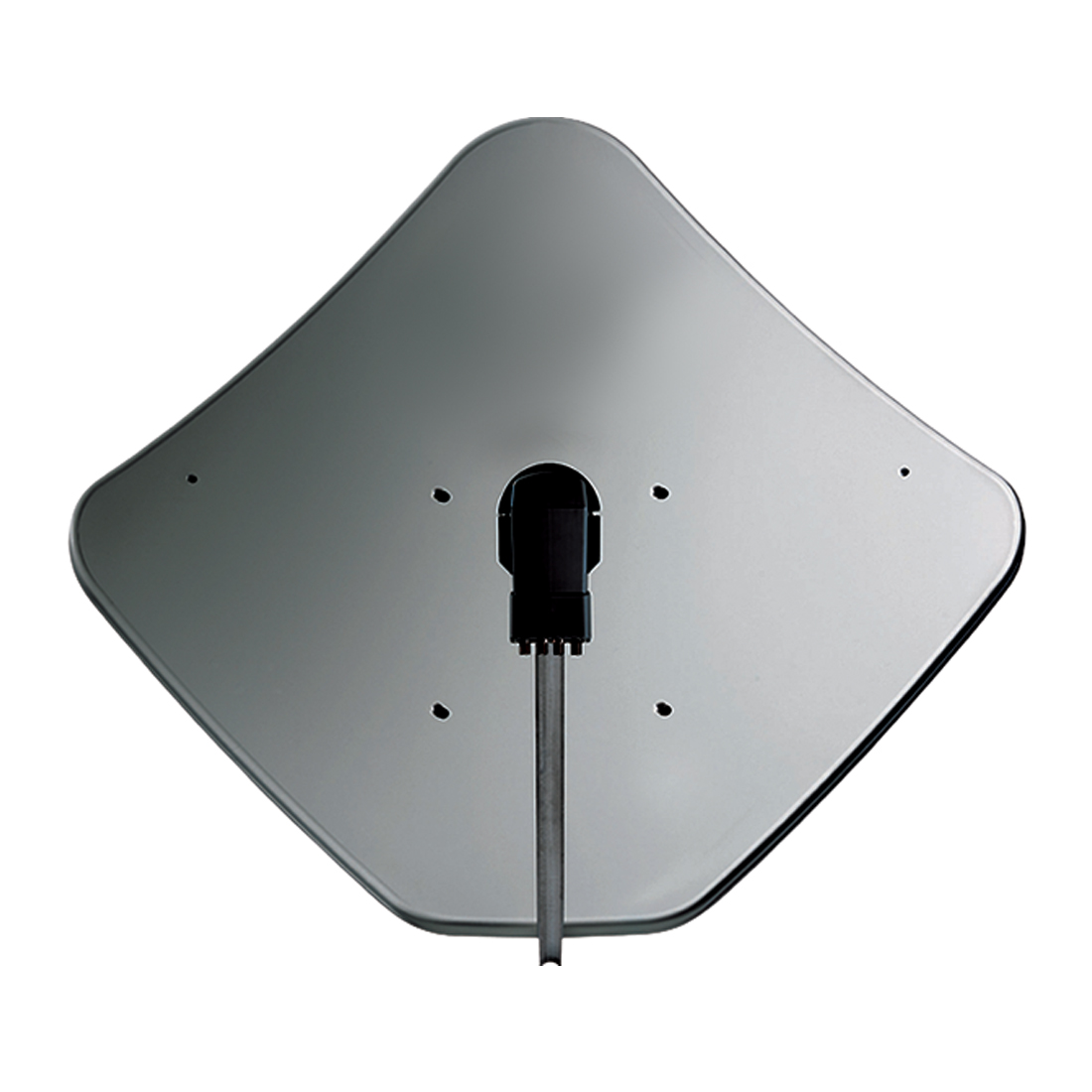 Code 211206
Penta 85 Series
Steel offset grey dish with 85 cm equivalent diameter. Single packaging.
Technical chars
Steel disc holder with Aluminium/Zinc treatment.
Double fire support available on all models.
Single pack models all have a mounting kit ZNC85 included, for multi pack models the bracket must be ordered separately (ZNC85X10 cod. 211208).
Highest reception quality for all high-definition programmes.
High efficiency and excellent isolation from cross polarisation.
Available in aluminium or steel in white, grey and brick red colours.
Fracarro patent.
PENTA85G-A
Frequency range
MHz
10700-12750
Dimensions
cm
77.5 x 77.5
Offset angle
°
22.1
Efficiency
%
≥ 70
Gain 10.95GHz
dB
39
Cross polarization
dB
˃38
Side beam
dB
˂-34
Noise temperature
°K
40
Fornt back ratio
dB
0.7
Beam width (3dB)
°
2.2
LNB Clamp
mm
23-28; 40; 60
Elevation angle
°
≤ 60
Mast clamp
mm
35-80
Bracket material
Steel - aluminium/zinc treated
Diameter
cm
85
Material
Steel
Color
Grey
Dual feed
DFP85 cod. 211001
Mounting kit
ZNC85 included
Dimensions and packaging
Pcs
1
EAN code
8016978000500
Packaging dimensions
mm
800x120x1035
Packaging weight
Kg
10.5