PDM14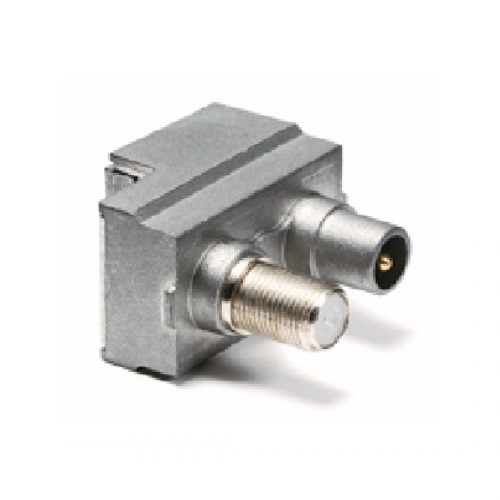 Code 220004
PDM Series
Pass through outlet with 14dB attenuation; 2 demixed outputs with IEC Male connector for TV band (47-862MHz) and F Female connector for Satellite band (950-2400MHz).
Technical chars
Permette di separare il segnale SAT+TV combinato in ingresso su 2 connettori distinti in uscita.
È previsto il passaggio della corrente tra il connettore F (SAT) e il morsetto di ingresso/uscita.
Dotata di un innovativo sportellino per il fissaggio di cavi coassiali di diametro compreso tra 4 e 7 mm.
Completamente schermata (classe A).
Disponibili adattatori in plastica per tutte le serie civili più diffuse sul mercato.
Conforme EN50083-4.
PDM14
Code
220004
Type
Passthorugh
Insertion loss
RC 5-40MHz
dB
-
TV 47-862MHz
dB
3
SAT 950-1750MHz
dB
3.5
SAT 1750-2150MHz
dB
3.5
SAT 2150-2400MHz
dB
3.5
Tap loss
RC 5-40MHz
dB
-
TV 47-862MHz
dB
14
SAT 950-1750MHz
dB
15
SAT 1750-2150MHz
dB
15
SAT 2150-2400MHz
dB
15
Type
Passthorugh
Connector
IEC Male, F Female
Dimensions and packaging
Pcs
10
EAN code
8016978068562
Multiple EAN
8016978068920
Packaging dimensions
mm
114x80x41
Packaging weight
Kg
0.48