PP5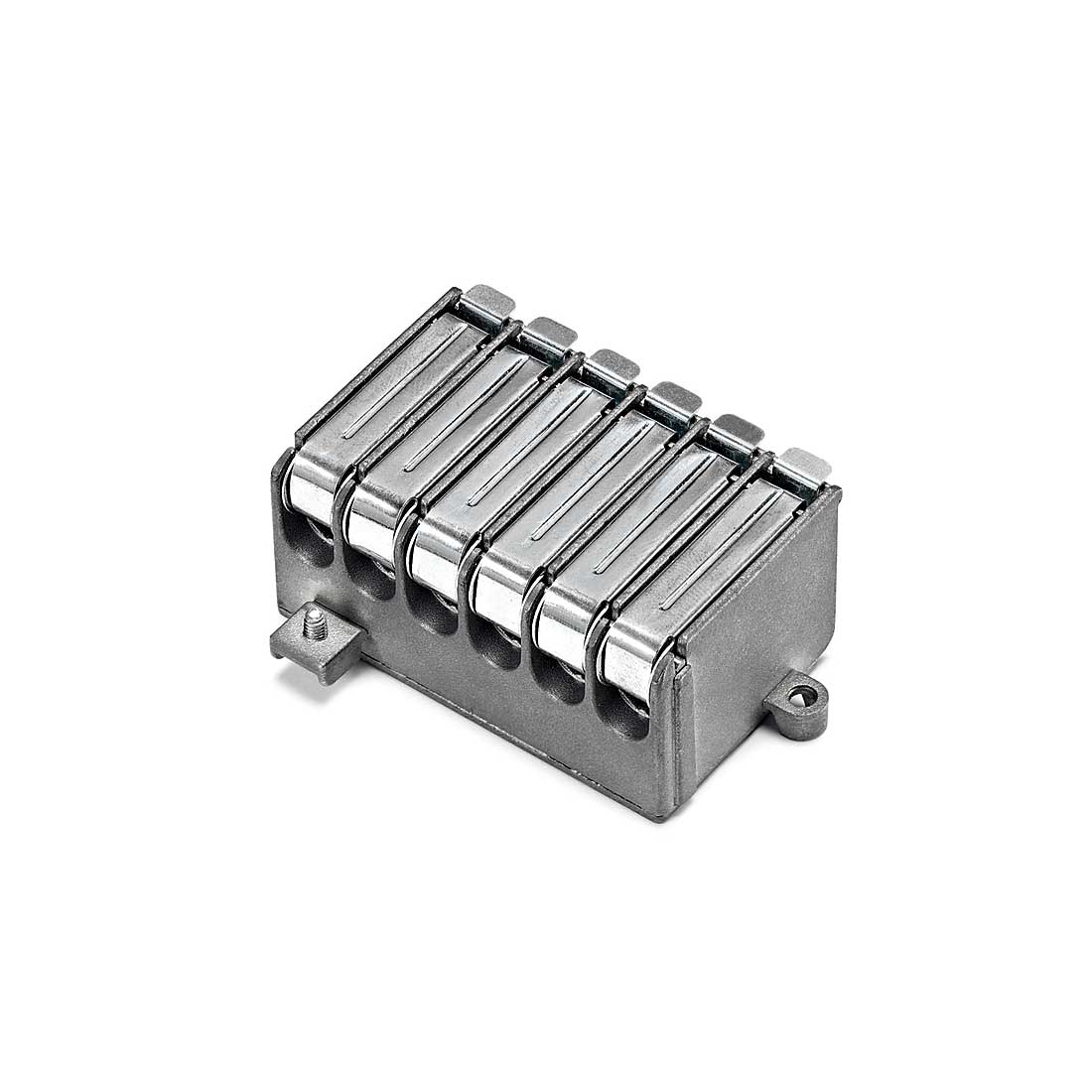 Code 220805
CAD-S Series
5-output clamp splitter of the CAD-S series in TV and Satellite band (5-2400MHz).
Technical chars
Perfetta schermatura di classe A e un ottimale adattamento di impedenza.
I partitori della serie CAD-S sono gli unici a banda larga con un morsetto dedicato a ciascun cavo per utilizzare cavi di diametro diverso su porte adiacenti.
Le funzionalità brevettate da Fracarro li rendono affidabili e facili da installare.
PP5
Code
220805
Outputs
5
Insertion loss
RC 5-40MHz
dB
11
TV 47-862MHz
dB
11
SAT 950-1750MHz
dB
11.5
SAT 1750-2150MHz
dB
12
SAT 2150-2400MHz
dB
13
Outputs Isolation
RC 5-40MHz
dB
20
TV 47-862MHz
dB
25
SAT 950-1750MHz
dB
25
SAT 1750-2150MHz
dB
22
SAT 2150-2400MHz
dB
18
Dimensions and packaging
Pcs
8
EAN code
8016978075041
Multiple EAN
8016978075546
Packaging dimensions
mm
155x90x65
Packaging weight
Kg
1.161