AFI123T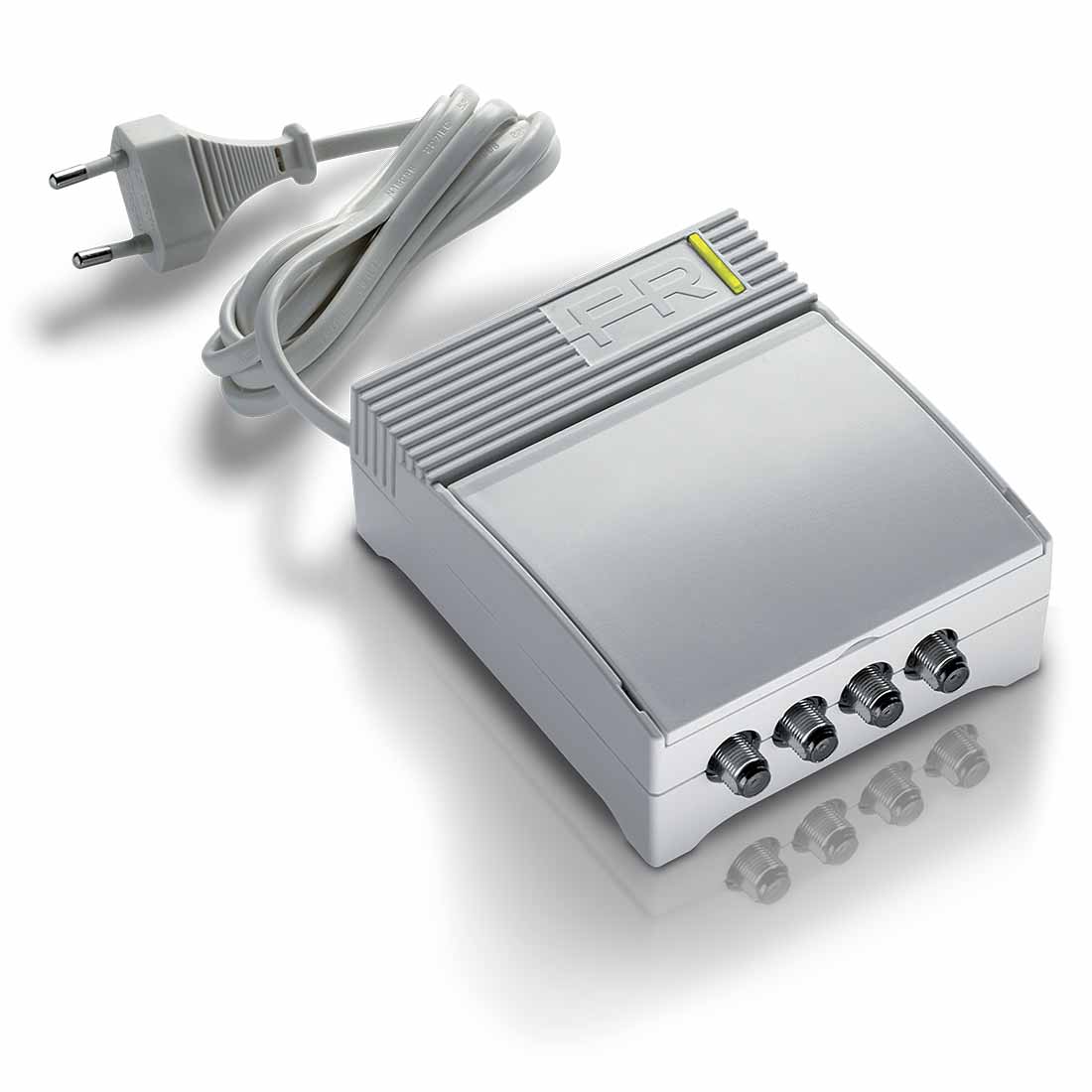 Code 223235
AFI Series
1-input (VHF+UHF) indoor amplifier and 2 outputs, 30dB gain and up to 106dBμV output level on UHF band, independent level adjustment (15/20 dB) for each band and low noise figure.
Technical chars
Compact and elegant design with F connector.
Built-in switching power supply with high efficiency and low consumption.
Screwdriver included for gain and tilt adjustment.
Adjustments housed under the flap, which can be opened or completely detached.
Internal wall-mounting slots, not visible from outside, for visible installations.
Fully shielded.
Quick and easy installation.
Green power-on signal LED.
AFI123T
Code
223235
Input no.
1 (with separate V/U adj)
Inputs
VHF + UHF
VHF Frequency
MHz
47 - 300
Frequency
MHz
470 - 862
Gain
dB
VHF: 30; UHF: 30
Gain adjustment
dB
VHF: 15; UHF: 20
Optical noise figure
dB
V+U: 4.5
Outputs number
2
Output level
dBµV
106
Connectors
F
Features
Power supply voltage
Vac/Hz
220-230 / 50-60
Current consumption
W
1.8
Isolation class
II
Impedence
Ohm
75
Working temperature
°C
From -10 to +55
Protection
IP20
Conformity
EN50083-2, EN60069
Dimensions and packaging
Pcs
1
EAN code
8016978078998
Packaging dimensions
mm
185x115x50
Product dimensions
mm
120x97x43
Packaging weight
Kg
0.35
Net Weight
Kg
0.35
Weight
Kg
0.36