AMP9764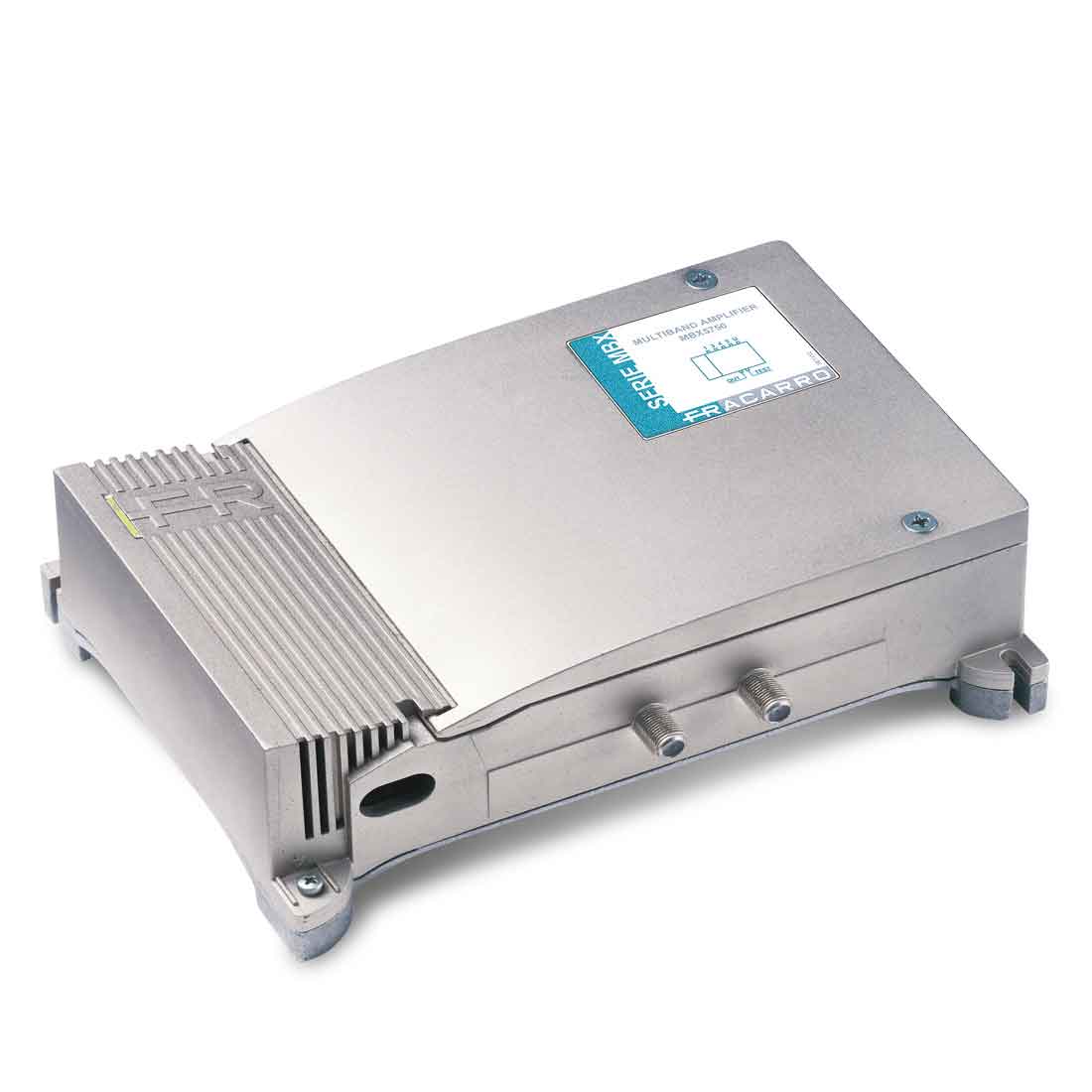 Code 235053
TV-SAT
2-input (VHF+UHF, SAT) indoor amplifier with 40dB gain and up to 125dBμV output level on SAT band, gain adjustment (20dB) and low noise figure.
Technical chars
The high gain and high output level make it ideal for use in medium to large centralised systems.
High shielding against LTE noise (LTE Free) thanks to die-cast ZAMA chassis with F-connectors and metal cover with captive screws covering the amplification section.
Adjustments on the inside, under the cover, to prevent tampering by third parties.
-30dB test socket available on all models.
High-efficiency, low-power switching power supply.
Clamp for connecting the TV system earth.
Mounting brackets (Art. MBX0001) are available that leave a gap (19mm) between the amplifier and the wall, allowing cables to be routed or amplifiers to be mounted under special conditions.
AMP9764
Code
235053
Input no.
2
Inputs
VHF + UHF, SAT
VHF Frequency
MHz
87 - 230
Frequency
MHz
470 - 862
Frequency
MHz
950 - 2400
Gain
dB
TV: -2; SAT: 40
Gain adjustment
dB
TV: - ; SAT: 20
Optical noise figure
dB
TV: - ; SAT: 10
Outputs number
1
Output level
dBµV
TV: - ; SAT: 125
Connectors
F female
Features
Power supply voltage
Vac/Hz
220-230 / 50-60
Current consumption
W
11
Isolation class
II
Remote feeding
14/18Vdc (max 250mA), 0-22KHz
Output test
dB
-30
Impedence
Ohm
75
Working temperature
°C
From -10 to +55
Protection
IP20
Conformity
EN 50083-2
Dimensions and packaging
Pcs
1
EAN code
8016978051151
Packaging dimensions
mm
245x190x60
Product dimensions
mm
243x187x70
Packaging weight
Kg
2.08
Net Weight
Kg
2.1
Weight
Kg
2.2